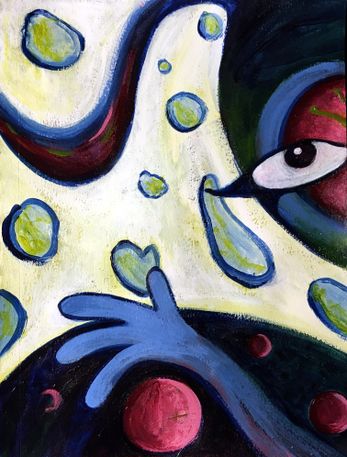 I've had this book called Paint Lab by Deborah Forman for six months or so and finally decided to get it out and try some of the 52 different exercises to explore new (to me) methods and techniques. I have very limited experience with acrylics so I think this will be a good starting point for me. I already can see from the very first Lab that I will be changing things up and expanding upon an exercise to reflect more of what I want to paint.
In Lab One, I was instructed to begin with a circle and some intersecting lines, and then fill in the spaces with a different field of color. Once that was dry, I was to layer on mark making with different colors. I did the first part (sorry, forgot to take a photo of it) but then altered the "mark making" part as I'm not interested in creating abstract art. I used the opportunity to just play with layering the paint, and this is what came out of the process.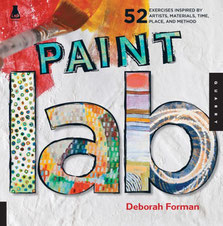 I really enjoy drawing without a plan and letting the images appear as I go, so painting in this way really appeals to me. I'm looking forward to the next Lab and will continue to share what I am creating!